SOCIAL INNOVATION AND SOCIAL DEVELOPMENT
Social Innovation and Social Development Result-Oriented Program adopts a sustainable development model that meets the needs of today's generations without compromising the ability of future generations to meet their needs, for a sustainable and inclusive development, and focuses on economic, environmental and social development, which are the three dimensions of Sustainable Development.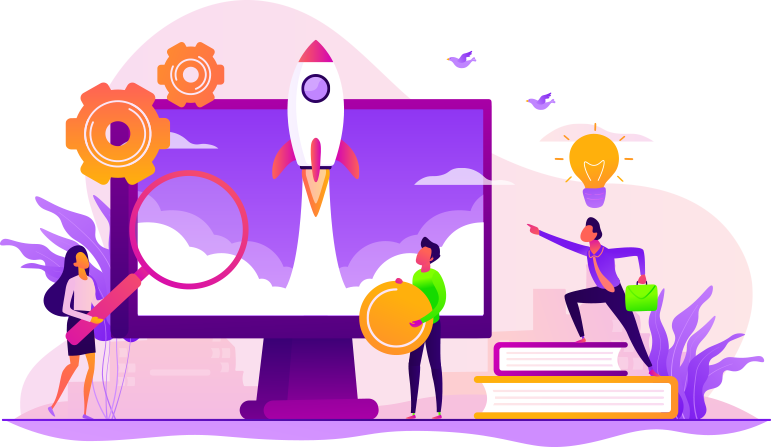 Research and Analysis
PUBLICATION
Strong Trainers Strong Cooperatives
Cooperative Education Book
Strong Trainers Strong Cooperatives Project was carried out under the coordination of Ankara Development Agency between September 2016 and August 2018, within the scope of the Strategic Partnership for Erasmus+ Adult Education (KA2).
This book, which was prepared as a result of the project activities, provides information and resources for trainers to use in their trainings for various groups such as cooperative members, people who want to establish or join cooperatives. A general information which has international qualifications is given priority, and in some sections of the book, brief explanations about the practices in our country are presented.
ANALYSIS
Essential Brand Management and E-Commerce Guide
This study is a guide that will help the local manufacturer to develop its brand strategy for the values it produces and to carry out e-commerce processes more effectively. This guide takes you step-by-step through the entire process, from a manufacturer finding a brand name for their product to creating their own e-commerce site. In addition to the steps described in detail, the processes are summarized with road maps at the end of the chapters. All the steps in the book are summarized in the introduction with a general roadmap.
SOCIAL RESPONSIBILITY PLATFORM
Social Responsibility Platform (SRP) is an innovative platform that brings together non-governmental organizations, individuals and businesses seeking support for social responsibility projects, and stakeholders who want to support these projects, with public assurance. The platform is organized by Ankara Development Agency.
Crowdfunding infrastructure is used on this platform. With this innovative and digital platform, social responsibility project owners operating within the borders of Ankara have the chance to announce their projects to large audiences and to find financial and volunteer support for their projects.
The platform aims to create partnerships for goals and contribute to the culture of doing business together by bringing together different actors in the society. It aims to ultimately contribute to the strengthening of social capital with the increasing level of cooperation and trust in the society.
The platform adopts the sustainable development model; with this awareness, arguing that social and environmental development should be at the center of development approach as well as economic development. From this point of view, it has adopted the aim of "Partnerships for Goals", one of the internationally accepted United Nations Sustainable Development Goals, as its vision.
Social Capacity in Ankara
1.9 M
Population Participating in Employment
Supports Provided
As Ankara Development Agency, we prepare regional plans based on participation, in line with the national development plan, and provide technical and financial support to projects and activities for the implementation of these plans.
₺5 M
FINANCIAL SUPPORT
(by the end of 2021)
14
SOCIAL ENTREPRENEURSHIP AND INNOVATION FOCUSED PROJECTS
İlgili Etkinlikler
İlgili Haberler