TECHNOLOGY ENTREPRENEURSHIP AND COMMERCIALIZATION
Technology Entrepreneurship and Commercialization Result Oriented Program was designed to develop technology-intensive sectors especially informatics, pharmaceuticals and medical devices, defense and aviation, work and construction machinery in Ankara, to enable technological deepening and diversification by strengthening the cooperation opportunities between these sectors, and to make Ankara a globally competitive region for the entire technology development and innovative entrepreneurship ecosystem including these sectors.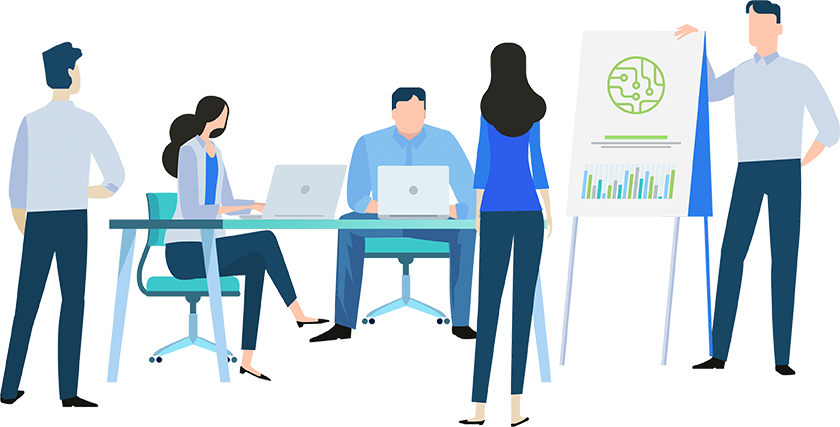 Strategy and Analysis
ANALYSIS
Digital Gaming Industry Report
The main purpose of this report is to identify the main findings regarding the development potential of the digital game industry in Ankara and Turkey and to present the future perspective of the industry, which has a very dynamic development potential. In this context, making guiding suggestions especially for public policies in certain areas is among the other aims of the report. In addition, the report also includes findings about the industry's main trends and areas of development in the world and its market potential.
STRATEGY
Regional Innovation Strategy of Ankara
Since its establishment in 2010, Ankara Development Agency has been doing very important work to contribute to the economic and social development of its region. Ankara Regional Innovation Strategy is a comprehensive strategy study being prepared to complement the regional plan in this context. The strategy has been prepared with a perspective that aims to grow by increasing the innovation capacity of Ankara, which has a very strong potential.
TECHANKARA PLATFORM
TechAnkara platform, which emerged as part of a project supported by the Ankara Development Agency 2011 Financial Support Programs, in which Technology Development Foundation of Turkey was the beneficiary and technology development zones in Ankara and Ankara Chamber of Industry were partners, has been the umbrella brand used under the coordination and responsibility of Ankara Development Agency since 2014 and consists of the following components.
TechAnkara Project Bazaar
TechAnkara Maker
Mentoring Programs
Accelerator Program
Domestic Supply and Cooperation Meetings
Young Entrepreneur Development Program
Technology Commercialization Program
Innovation and Technology in Ankara
10
Technology Development
Zones
12
Organized Industrial Zones
315
Technological Product Experience Certificates
Supports Provided
As Ankara Development Agency, we prepare regional plans based on participation, in line with the national development plan, and provide technical and financial support to projects and activities for the implementation of these plans.
₺297 M
FINANCIAL SUPPORT
(by April 2022)
259
INNOVATION AND ENTREPRENEURSHIP FOCUSED PROJECTS
İlgili Etkinlikler
İlgili Haberler